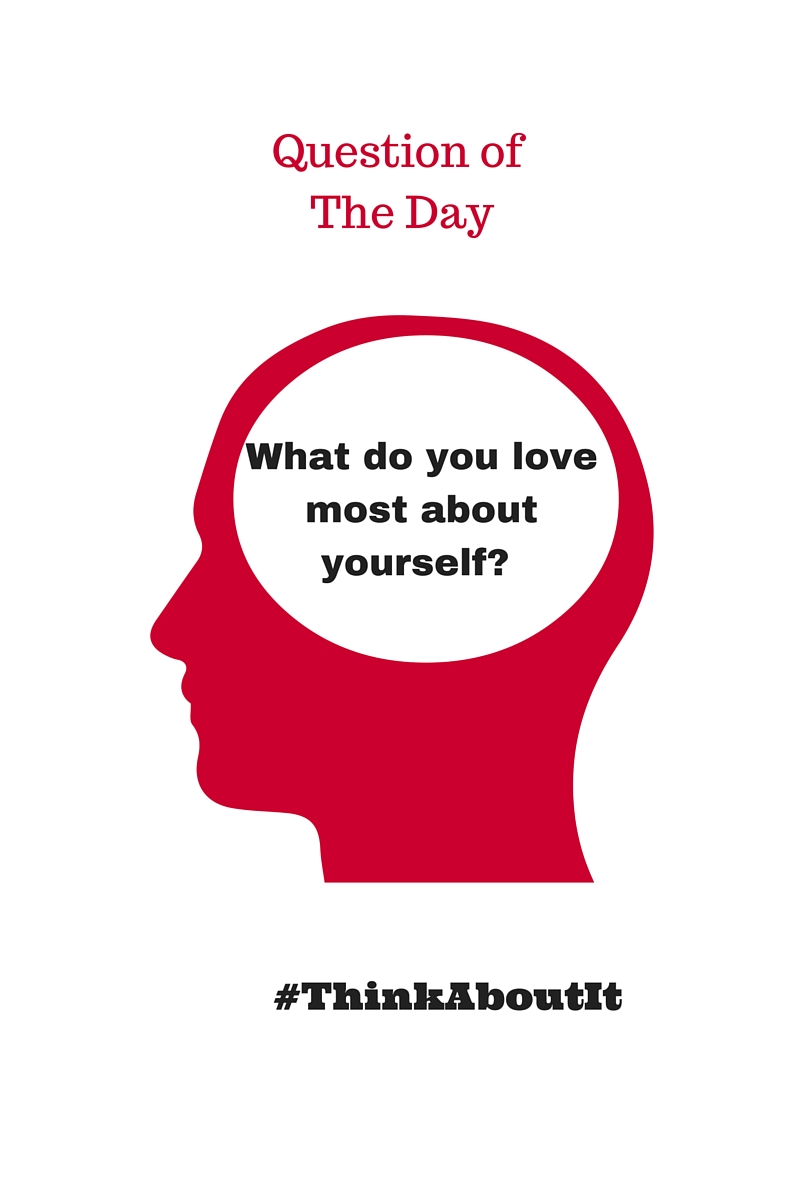 Question of the Day
#thinkaboutit
"What do you love most about yourself?"
The question of the day is, "what do you love most about yourself?" It's funny how we are so hesitant to think about our strengths and giftings and to celebrate the good within ourselves..
As a little girl, I grew up believing that it was vain to speak about the good things you think about yourself.Humility was a highly valued virtue. I was a very confident little girl. But as I was discouraged, time and time again, from voicing my accomplishments, I grew to desire words of affirmation from other. My self-esteem became more and more wounded as I heard the corrections from adults around me. Affirmation and edification was reserved for people who had achieved great accomplishments. It was easy to begin to think that you were just an average person.
As I grew older and watched women struggle with low self-esteem, poor body image, and a loss of sense of self, I became a cheerleader for women who just couldn't see their worth. It became more and more inspiring to watch how a few words of affirmation could launch a woman into her destiny. This is why I have adopted the phrase, "Celebrate yourself, You're worth it". I've come to realize that if you wait for someone else to toot your horn then you may never hear the band.
What I love most about myself is that I have the ability to look at someone who is living below their potential and lift them up with affirming words. I throw judgments aside and fan the Flames of Destiny.
So I ask you again, what do you love most about yourself? Realize that you are a gift to all those you encounter. look inward reach up word and sign out word.