Skin care to Massage. Faith to recipes. You never know what the topic of the day will be.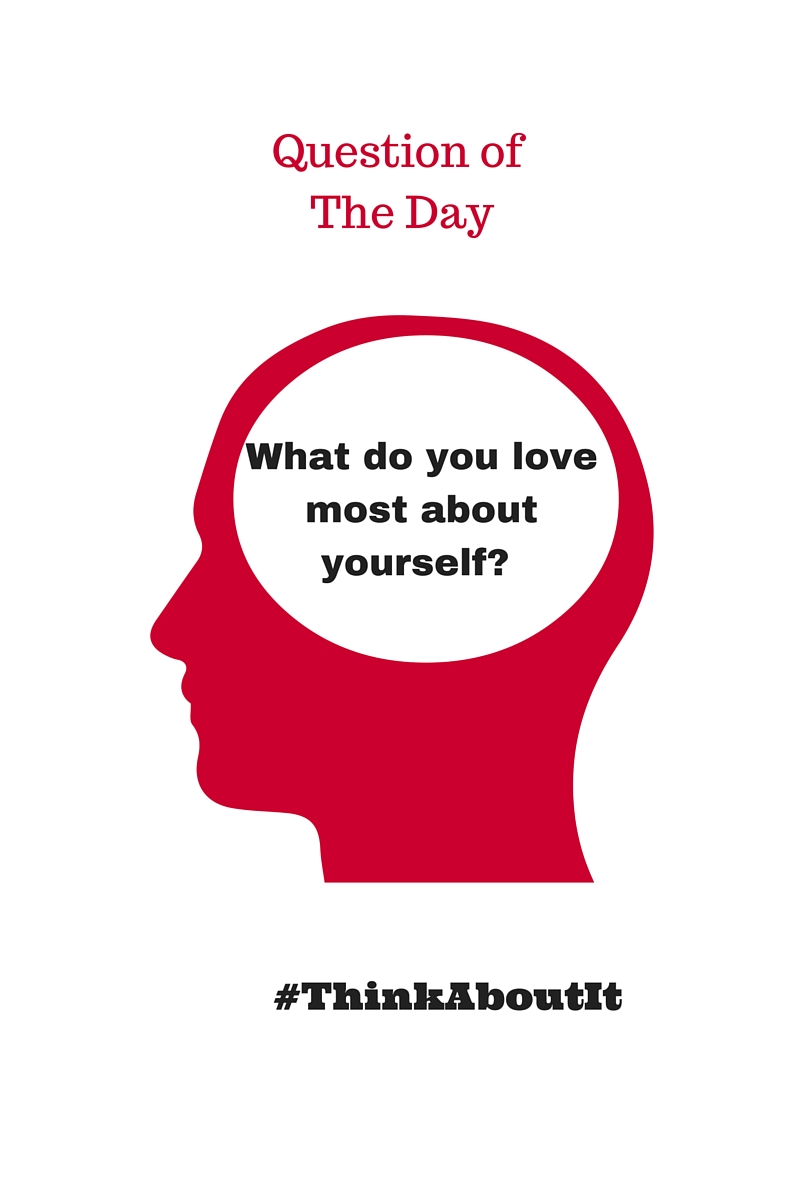 Question of the Day
#thinkaboutit
"What do you love most about yourself?"
The question of the day is, "what do you love most about yourself?" It's funny how we are so hesitant to think about our strengths and giftings and to celebrate the good within ourselves..
As a little girl, I grew up believing that it was vain to speak about the good things you think about yourself.Humility was a highly valued virtue. I was a very confident little girl. But as I was discouraged, time and time again, from voicing my accomplishments, I grew to desire words of affirmation from other. My self-esteem became more and more wounded as I heard the corrections from adults around me. Affirmation and edification was reserved for people who had achieved great accomplishments. It was easy to begin to think that you were just an average person.
As I grew older and watched women struggle with low self-esteem, poor body image, and a loss of sense of self, I became a cheerleader for women who just couldn't see their worth. It became more and more inspiring to watch how a few words of affirmation could launch a woman into her destiny. This is why I have adopted the phrase, "Celebrate yourself, You're worth it". I've come to realize that if you wait for someone else to toot your horn then you may never hear the band.
What I love most about myself is that I have the ability to look at someone who is living below their potential and lift them up with affirming words. I throw judgments aside and fan the Flames of Destiny.
So I ask you again, what do you love most about yourself? Realize that you are a gift to all those you encounter. look inward reach up word and sign out word.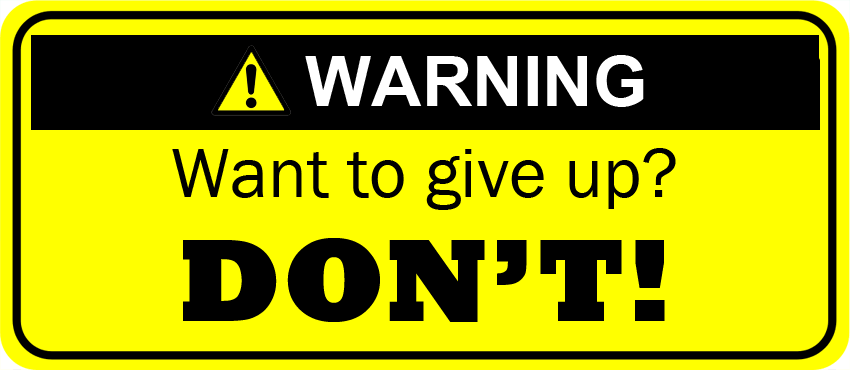 When you feel like giving up, ask yourself these questions first:
Are you hydrated? 
If not, have a glass of water.
Have you eaten in the past three hours?
If not, eat something with protein.
Have you showered in the past day?
If not, do it right now.
Have you taken a walk today?
Get up and move it. Even a stroll around the block can do wonders. And don't use the weather as an excuse. 
Go to a large store or the mall. You can even put on your favorite music and dance around a bit.
Have you said something encouraging to someone today?
Give someone a genuine complement. Let it come from the heart. 
Have you had a hug today?
If daytime: are you dressed?
 If not, put on clean clothes that aren't pajamas. Put on your favorite shirt or dress.
If nighttime: are you sleepy and fatigued but resisting going to sleep?
Put on pajamas, make yourself cozy in bed with the sound of falling rain, and close your eyes
for fifteen minutes-No electronic screens allowed. If you are still awake after that, you can get up again; no pressure.
Do you feel ineffective?
Pause right now and get something small accomplished.
Respond to an email, load the dishwasher, or make a goal for tomorrow.
Start a journal and fill it up with positive goals, dreams, favorite scriptures and affirmations.
Have you over-exerted yourself lately-physically, emotionally, socially, intellectually?
That can take a toll that lingers for days. Give yourself a break in that area, whether it's physical rest, alone time,
or relaxing with some silly entertainment.
Are you worrying or anxious about something?
Step back and breathe!
Talk to a therapist or a good friend...
or better yet, pray about it. Know that God can see you through
every season...even this one!
You have made it this far, and you will make it through. You are stronger than you think.
Everyone wants vibrant, youthful looking skin. Some people have concerns with acne, or sun spots, scars, or fine lines. A chemical peel might be just what you need. 
Our skin cells generally turn over every 21 days, shedding dead cells so that health, cells can shine through. As we age, that cell turn-over time slows down and we can have a build up of cell debree, making our skin look dull and accenting fine lines and pigmentation issues.
PCA Skin has some amazing peels and you don't have to have any down-time to achieve great results. Peels can produce immediate results but are best done in a series for more aggresive treatments. This is my peel line of choice. 
The procedure is relaxing for the most part. Some people experience some stingling. (Between a sting and a tingle). But it is well worth any discomfort. 

If you have any questions or are interested in scheduling a peel, please contact me or book an appointment at http://kimsbook.setmore.com/
I work in a lovely atmosphere and you are sure to feel pampered. Check out Willow Reed Day Spa and Salon https://www.facebook.com/willowreeddayspaandsalon?ref=br_tf" target="_blank">http://https://www.facebook.com/willowreeddayspaandsalon?ref=br_tf or Tranquility Spa and Salon. https://www.facebook.com/pages/Tranquility-Salon-and-Spa/150454051651856?ref=br_tf" target="_blank">http://https://www.facebook.com/pages/Tranquility-Salon-and-Spa/150454051651856?ref=br_tf